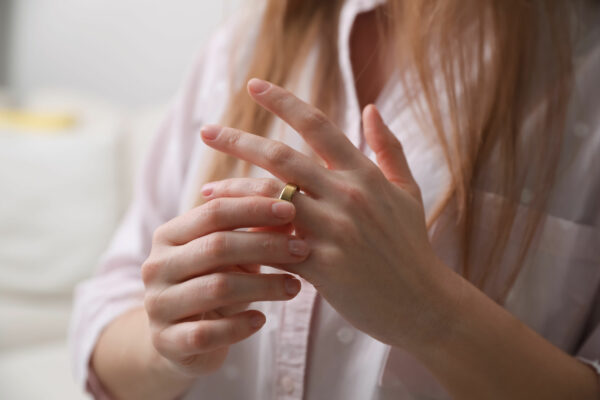 Even if the decision to divorce was mutual or something you initiated, there are feelings of failure, guilt, hurt, loss, deep sadness, anxiety and fear about what this will mean to you and your family. If you were blindsided there are also feelings of abandonment, resentment and betrayal to contend with. A breakup with someone you thought would be your partner for life is a very disenfranchised kind of grief. People are quick to offer well-meaning advice, telling you that you will find someone better next time around or telling you that you will be better off without that bad apple in your life. But you might be remembering some of the good times, the hope you had, and need to honor the sense of loss that comes with the end of an important relationship, alongside the anger and other more difficult emotions.
Seeking counseling for yourself when experiencing a divorce will give you the space to talk about conflicted feelings, fears, hurts, anger and guilt with someone who has expertise in how people successfully navigate loss, change and life's transitional times. I can help you sort through the pain of it while simultaneously starting the rebuilding process. Divorce is one of those transitional life events in which you can re-invent and re-imagine your life and, in some cases, experience post-traumatic growth. In counseling we can talk about what went wrong in this relationship, how it affecting you and your current relationships, how this loss informs what comes next for you, and how to choose a path forward.
CONTACT ME to schedule a free 30-minute consultation to learn more about how counseling can help you navigate losses and life transitions after a divorce.